Yes another part to my ever-lasting resto project
This will be the final part of the resto, and one day these will all be in one place, instead of scattered about as they are now. This thread will be dedicated entirely to the interior section of the project, since I have some big plans and ideas of what I'm going to do with it, there needs to be a dedicated topic
I'm probably starting this a little early since I haven't even got the engine or running gear in properly yet but I'm doing it because I needed to do some interior work before I put the windscreen in, which is one of the next jobs coming up.
So the dash needs to be in before the windscreen, and before the dash can go in the heater/climate control box and ducting needs to be in. I started by taking the heater box apart and found one heater core which had been seeping for years with dry dusty coolant residue filling the bottom of the heater box. And all the shutters for the vents which should be covered in nice low density sealing foam, instead covered in remnants of the foam which fall apart soon as you look at them. Some work required! So I got a better looking heater core from U-pull it but on closer inspection it didn't look 100%. So I dropped them both off at a radiator joint and got one good one back, core flushed out and pipes cleaned, end tank re-soldered and new inlet/outlet pipes. Good as new! I also dropped my A/C evaporator off at the same place since there was fluorescent die and oil inside the A/C box. If it can't be fixed, the guy said he will be able to find a new one and adapt it all to work, nice!
I also bought some low density foam from Clark rubber to re-cover all the shutters. Putting the heater box back together and working out the mechanism for controlling the 4 shutters is a brain twisting puzzle alright, took me a long while to work it out and all I can say is I'm glad I took photos of it before taking it apart! Photos below of it going back together. All the cams and things got lubed up so it's nice and smooth now.
Inside the heater box:
Fixed heater core: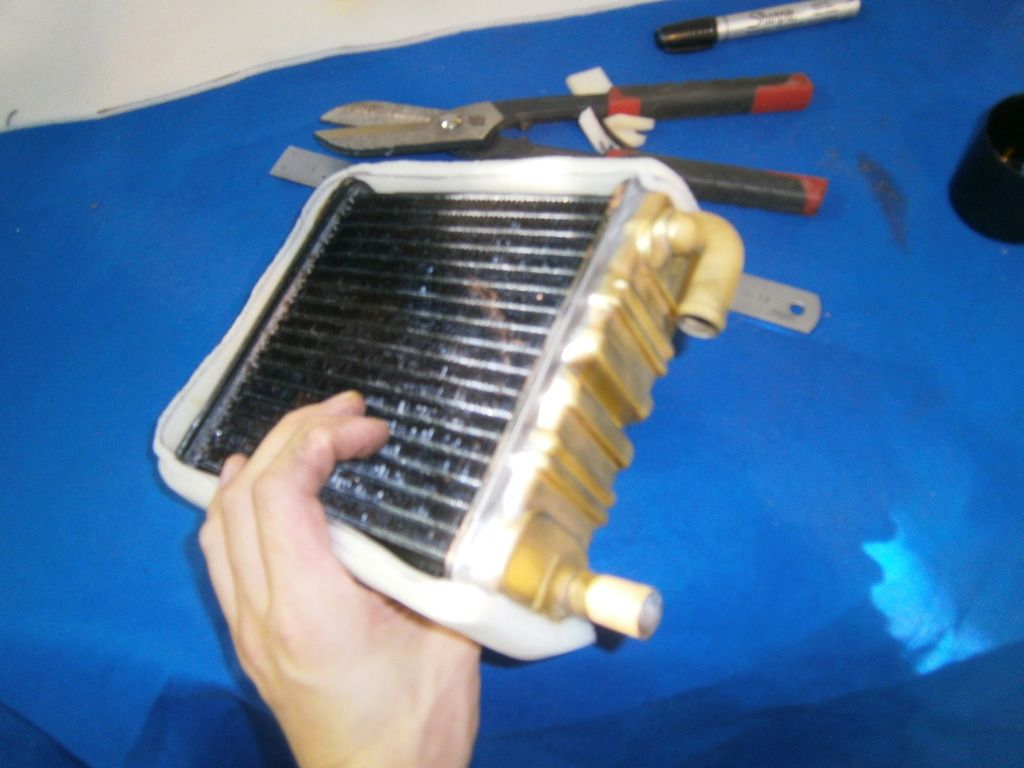 Heater core must be wrapped in foam before installing it: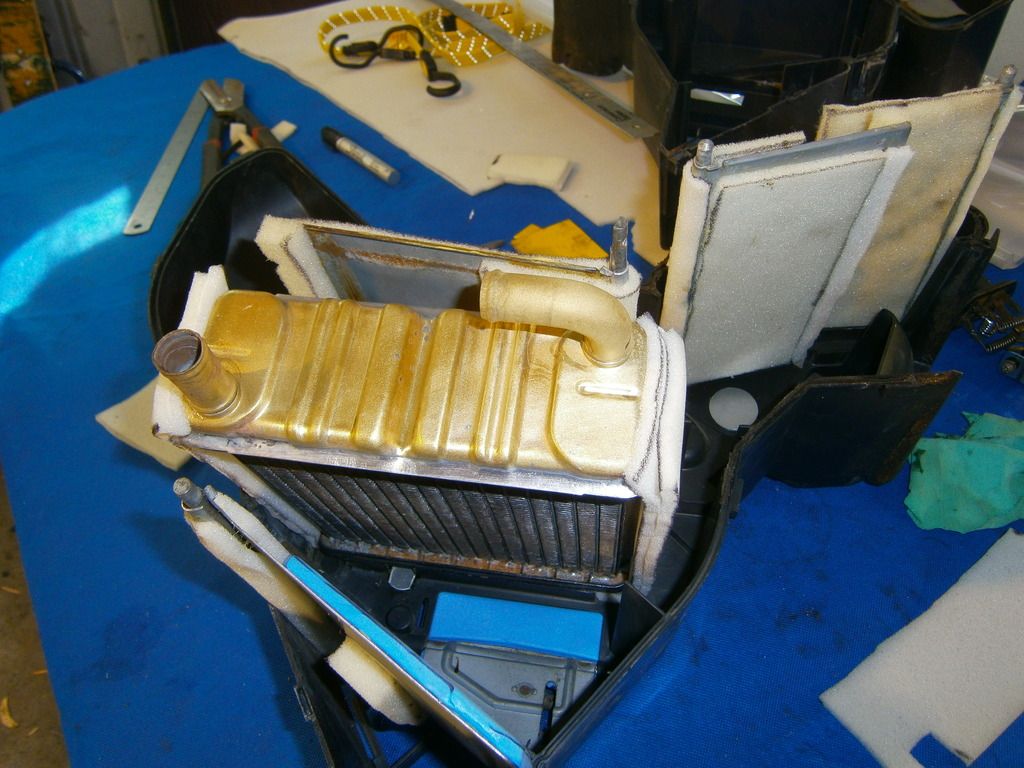 Heater box assembled, what a head ache!